2 results - showing 1 - 2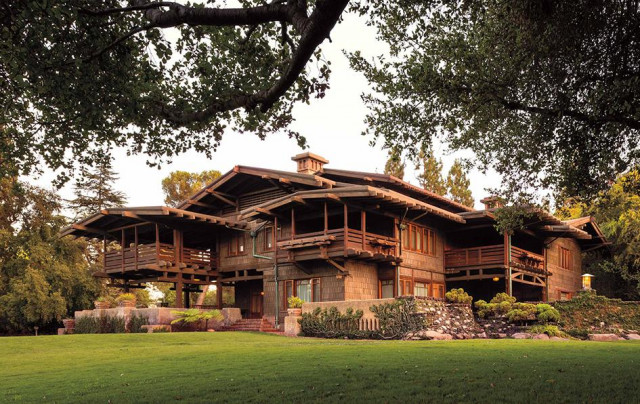 Once the winter home of the Gamble family, Gamble House was designed by Charles and Henry Greene in 1908. Regarded as one of the masterpieces of the Craftsman style, the architects also contributed designs to many of the furnishings. The house is maintained by the USC School of Architecture, and is now used as a study center and a getaway for visiting scholars. The loop of Arroyo Terrace behind Westmoreland Place reveals several other similar bungalows designed by the Greene brothers, during the first decade of the 20th century.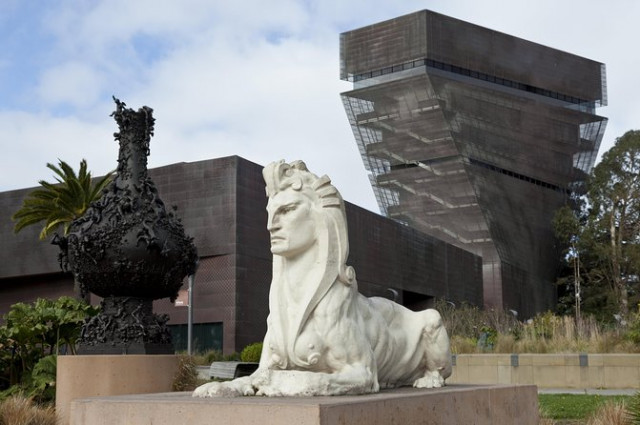 The museum, located in San Francisco's Golden Gate Park, opened in 1895 as an outgrowth of the California Midwinter International Exposition of 1894.
The de Young's  American  galleries include fine and deocorative art in the following areas: Native American and Spanish Colonial; Anglo-Colonial; Federal era art and Neoclassical; Victorian genre and realism; trompe l'oeil still life; the Hudson River School, Barbizon, and Tonalism; Impressionism and the Ashcan School; Arts and Crafts; Modernism; Social Realism and American Scene; Surrealism and Abstraction; Beat, Pop; and Contemporary.
2 results - showing 1 - 2