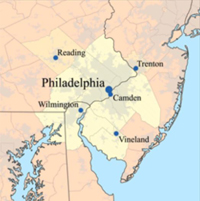 The Delaware Valley Chapter is planning their first in-person post-pandemic meeting to be held on July 17, 2021. It will start at approximately at 10 am and finish around 4 pm. Coffee and lunch will be provided and a small meeting donation will be collected. We are planning a number of show and tells and demonstrations and if anyone has a project to share, please bring it along. Just getting together and being with others will be a great first step in bringing the chapter back to life. If that's all we accomplish with this first meeting it will be a success. We as members are the chapter and we can make it exceptional by participating and contributing to its success!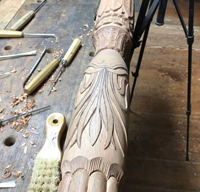 BY SAM RHODES April 26, 2021 Updated June 7, 2021
The Indiana Chapter hosted a Zoom meeting on Saturday 22 May 2021. Our presenter was Cartouche winner Ray Journigan. Ray discussed his current project, a Charleston Rice Bed. Charleston Rice beds were some of the most elegantly carved tall post beds of the 18th century.
Become a SAPFM member to view chapter videos.
---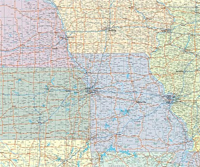 The Gateway Chapter will be having a ZOOM meeting on June 25, 2021, at 7 pm (central). The purpose of the meeting will be to re-introduce each other to one another, talk about what you are working on, what you are planning or thinking about building, and in general to discuss the direction of our chapter.
This will be a low-pressure event and hopefully to simply catch up. Many of you may find you have people around the corner with similar interests. Hope you all can join! If you are interested, whether or not you are in the Gateway geographic area (which admittedly is huge!) please contact Calvin Hobbs at [email protected] with any questions.
All members will recieve an email about a week before the event to register. Once registered you will receive a Zoom link with password. Thank you!
---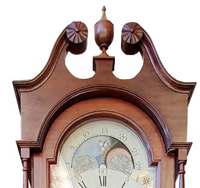 BY ARNIE MOORE May 11, 2021 Updated June 12, 2021
The Peach State Chapter had its Spring meeting on June 5, 2021. The meeting was held simultaniously in-person and live on Zoom.
Steve Quehl discussed the design and construction of his Southern tall clock in the Federal Style. Steve designed his clock with strong influences from two clocks featured in Southern Furniture 1680 to 1830, The Colonial Williamsburg Collection. One of these clocks was from Lynchburg, Virginia (1814 to 1825) and one was from Hagerstown, Maryland (1995-1805). Steve discussed his clock in the Winter 2020 edition of Pins and Tales. Several photographs of Steve's clock are featured in this article. Steve graciously attributes much of his success in this project to advice he received from fellow SAPFM members.
SAPFM members can view the full video here
---