Mark your calendars; in response to popular demand, SAPFM is changing the timing of our annual conference beginning in 2023! Our next conference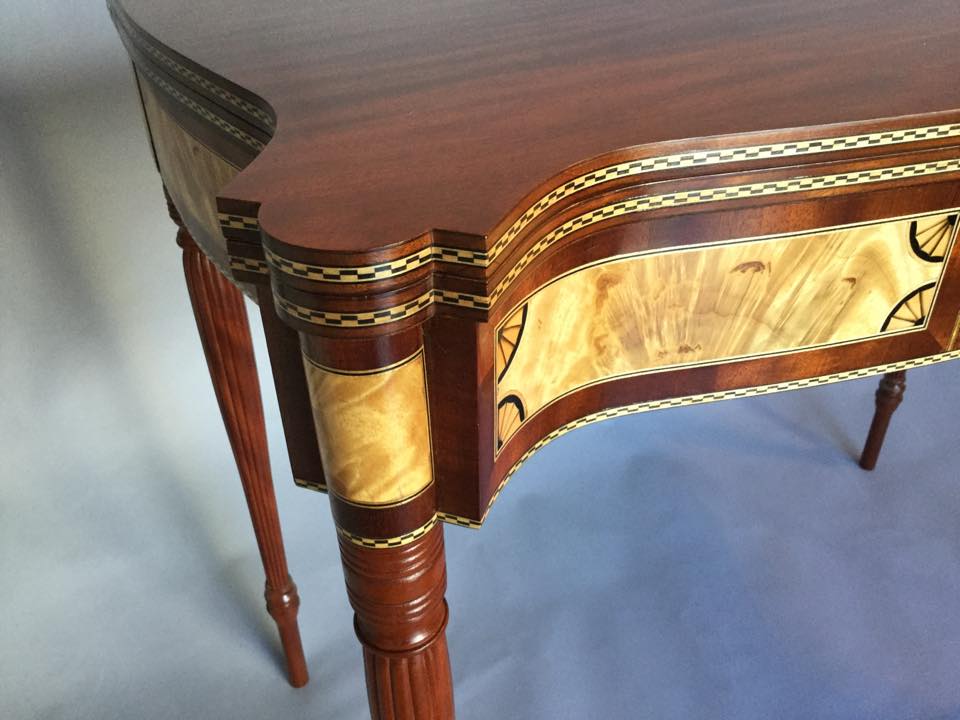 Dear Fellow Woodworkers and SAPFM Members,
We are happy and excited to report that we are having a meeting again this Spring. We will meet Saturday and Sunday April 15 & 16, 2023, at Cerritos College
Bob Stevenson, SAPFM 2019 Cartouche Award Recipient, will present some his many years of work and explain the anatomy of furniture Joints, oval decorations with stringing in a serpentine four drawer chest, Ladies Portable Desk, a Bellflower Inlay decoration in a Tambour, and reproducing a Seymour Ladies Worktable.
Cliff Trimble, Instructor at Cerritos College, will demonstrate chair building, wood steam bending, methods for boring holes for the legs, low bow-back and/or arm stump and spindle positions in a Windsor seat using 19th and 20th century methods. If time permits, he will discuss some special carving techniques on the chairs.
Saturday Night, we are planning a dinner meeting at a nearby restaurant to discuss future SAPFM events and Bob Stevenson will provide a presentation on the Seymour Lap Desk. Dinner will be included in the Seminar cost.
The cost of this Seminar is $40.00, which will include Coffee and donuts, Refreshments, lunches both Saturday and Sunday and dinner on Saturday night. If you are interested in attending, please contact Bob or Brad at [email protected] and we can get you signed up.
If you are not a member of SAPFM, you can join via this link: Join SAPFM Today. If you need to renew prior to the meeting, you can do so here: Renew Your Membership (sapfm.org)
We are looking forward to this Seminar, and having Bob and Cliff to share their knowledge, expertise and accomplishments.
Thank you for your support,
Bob and Brad
The SF Bay Area Chapter will be joining with Diablo Woodworkers to present an overview of period furniture to all participants.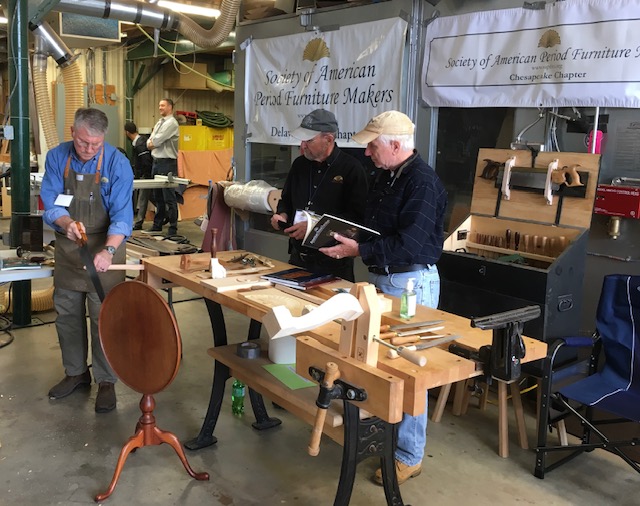 After another successful demonstration in 2022, SAPFM has already been invited back to join Hearne Hardwoods for their Open House in 2023. We've participated in this event for 6 years running (2020 doesn't count!) and it's a wonderful time...those of us who've participated before look forward to it all year long.