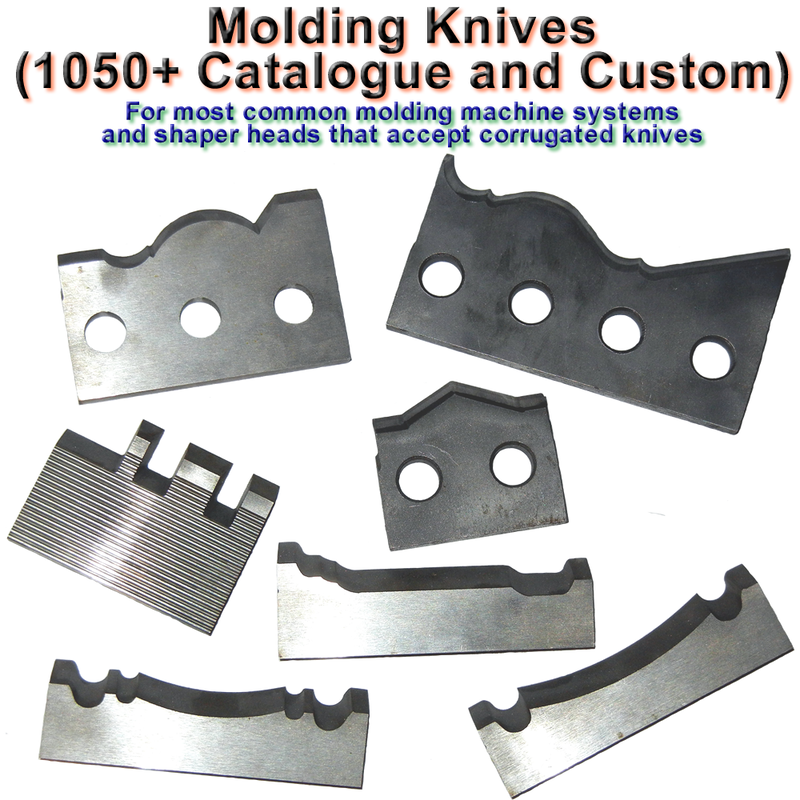 WELCOME TO MyWoodCutters.com!
My Wood Cutters was created to help woodworkers easily find replacement knives for Jointers, Planers, Shapers and molders.  Our blades use the finest tool steel available for woodworking applications and are very competitively priced.
We offer replacements by make and model number or by size, either in precut matched sets or totally custom cut to order in HSS or Carbide, most are in stock and ship in a couple of days.
We have an extensive selection of pre-designed shaper and molder knives for most cutterhead systems as well as cutting tools for cabinet doors.  We also make Custom knives in any profile you can trace or draw; all of our knives are made to order and ship in 4-5 business days.
O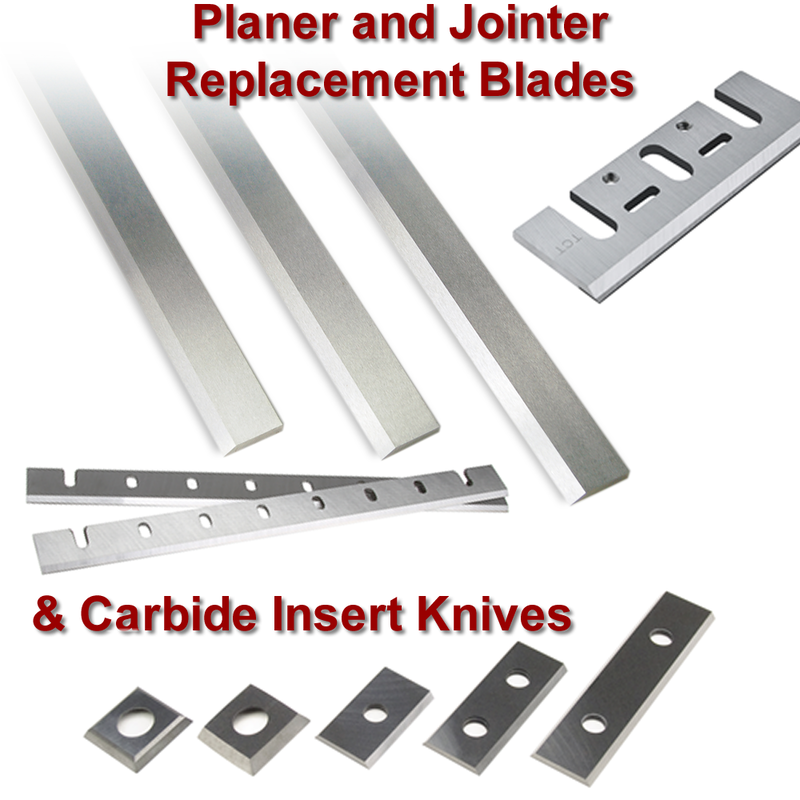 ur Helical cutterheads, use a unique design that virtually eliminates tear-out.  Lux keeps stock of heads for common machines and Shelix makes cutterheads for close to 700 different machines, including those old enough to run on babbitt bearings.  Shelix heads are individually made to order or in small batches and delivery times vary from weeks to months.  You can use our website search function to find a head for just about any machine ever made. 
If you have a machine with no make or model number or one that is not listed, we only need a few basic dimensions to prepare a quote.
We will send you drawings for you to compare your cutterhead to.  For this reason, we find it most efficient to correspond by email rather than phone as a picture is worth a thousand words.  Same holds true for jointer, planer, shaper and molder knives, it saves a lot of time and errors when sizes and details are put in writing.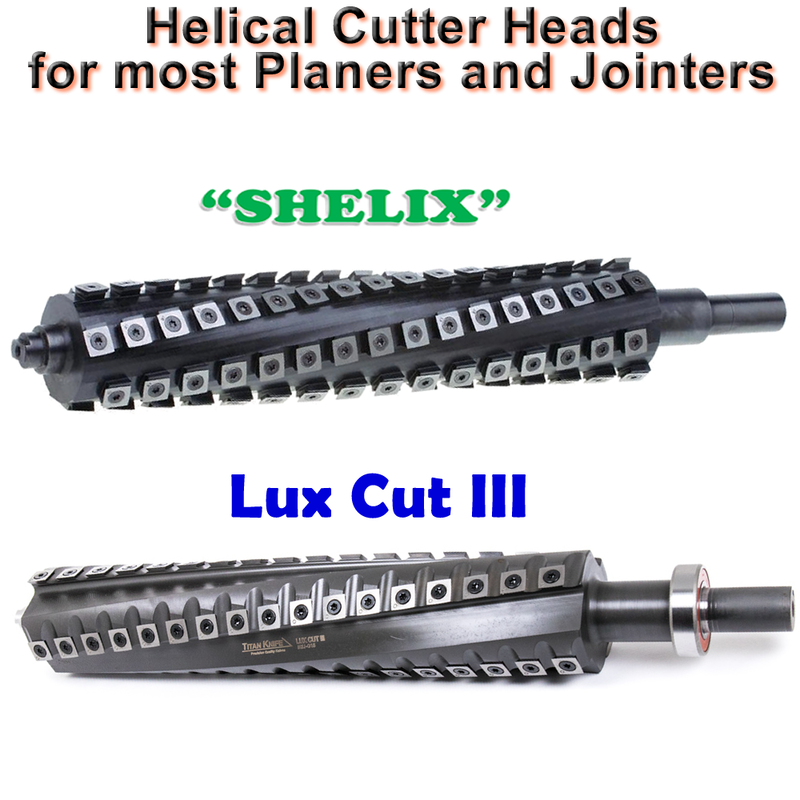 We invite you to check out our website and explore the many timesaving and cost effective products we have.