On Saturday/Sunday March 17th and 18th the Florida chapter held it's Spring 2018 meeting at Joe Kunzman's shop in Lake Helen, FL; just north of Orlando. Each spring the chapter invites a guest speaker from the woodworking community to conduct a hands-on seminar. Tod Herrli conducted a 2-day seminar on the construction of side escapement wood hand planes. Each participant selected the profile of the plane (hollows, rounds, round-overs, thumbnails, etc.) that they were to build.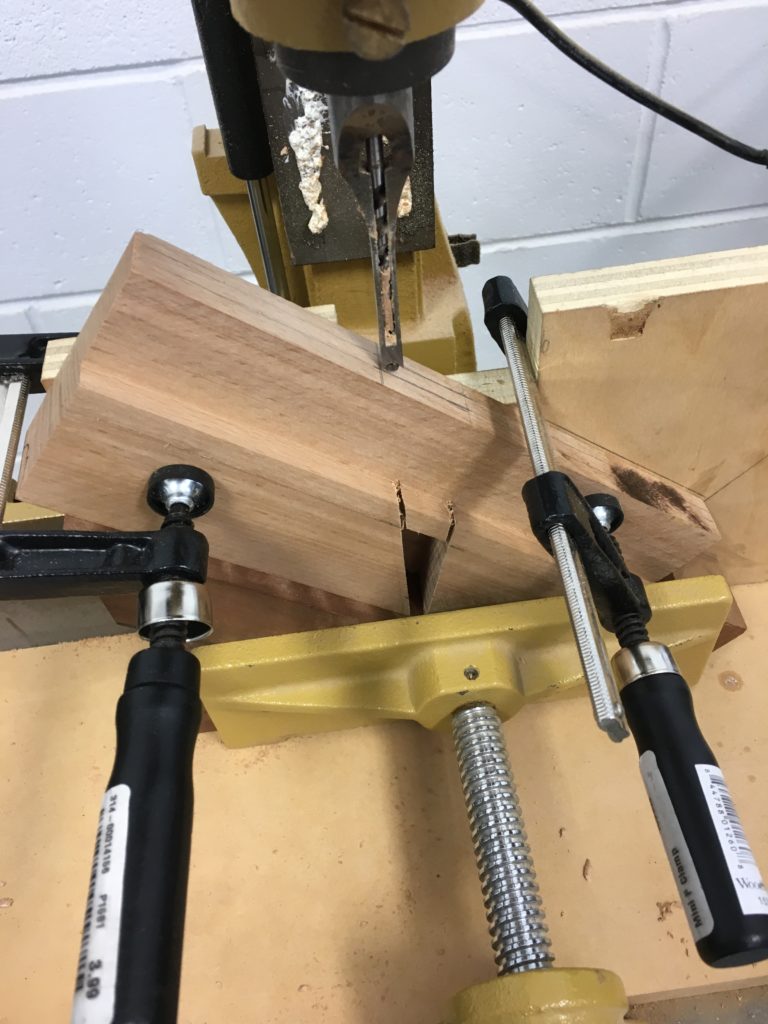 The first day participants built the plane body from beach. Tod supplied 3-1/2" x 9-1/2" x 1-1/4" standard size beach hardwood blank stocks.
Layout is key to a successful build.

On the sole, the mouth opening is setback 3.5" from the toe to the bed line and is 1/8" wide and perpendicular to the side.
On the side, two lines are extended from the mouth upward to the top. The bed line is set 50-degrees to the sole (heel side) and the breast line is 62-degrees to the sole (toe side).
The above two angle lines extended across the top. The cheeks of the mortise are then drawn in.
Cut out a rabbet from the top corner, ½" deep from the escapement side and 1-3/8" deep from the top.

Hand cut the side escapement opening with a back saw. Then clean out the opening with chisels down to the cheek.
Mortise the throat using ¼" chisel on mortise machine using a jig to hold the body at the angles, above. Cleanout with hand brace, chisels, and plane floats. Ensure that the bed and cheek are dead flat.
Cut out the wedge on the bandsaw
Using mother planes, plane the desired profile on the sole of the plane body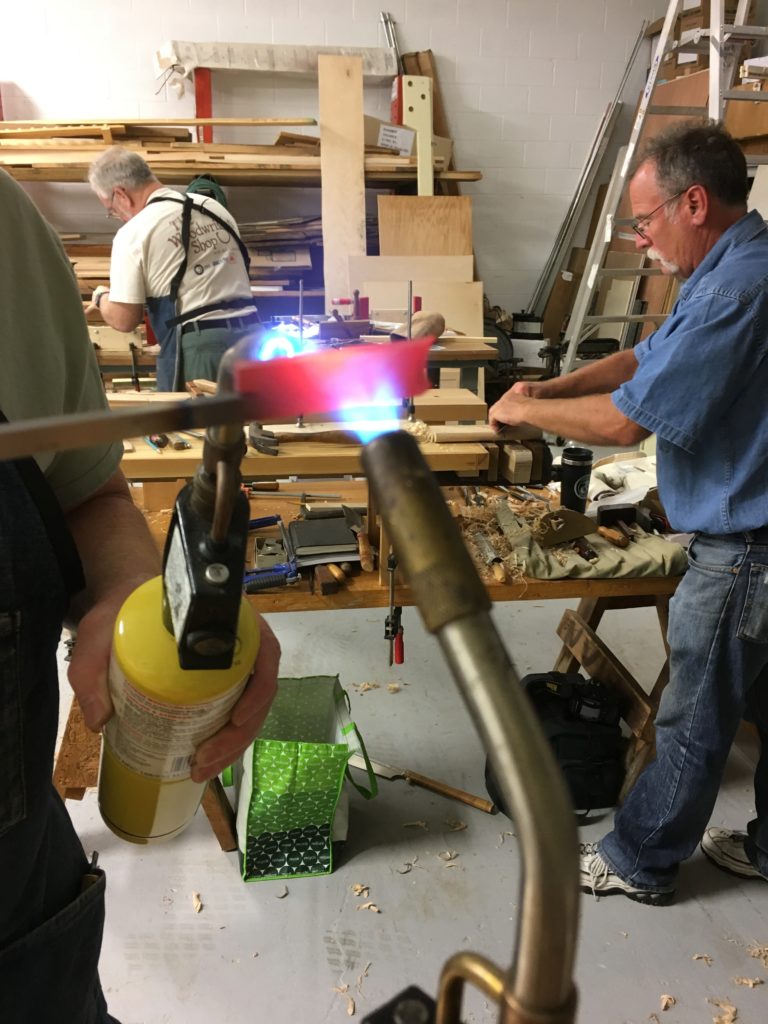 The second day was spent doing the metal working for the plane iron. Todd supplied blanks for the plane irons. The blank plane irons were cut from OI ground flat steel stock 1/8" thick. With the blank inserted into the plane body, the profile on the sole is scribed onto the blank iron. Then the profile is cut into the blank on a series of grinding wheels equipped with flat and rounded profile stones. The iron profile is refined until it exactly matches the sole by repeated comparisons with the sole and additional grinding. Any adjustments to the mortise cut in the plane body are made at this time with a plane float.
The plane iron was then heat treated using two map gas torches commonly used for household plumbing. The red-hot iron is quenched in common cooking oil found in the kitchen. Lastly it is annealed in an oven for one hour at 450-degrees.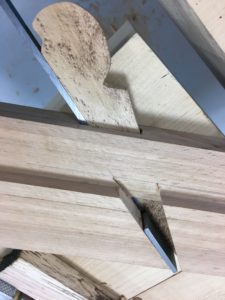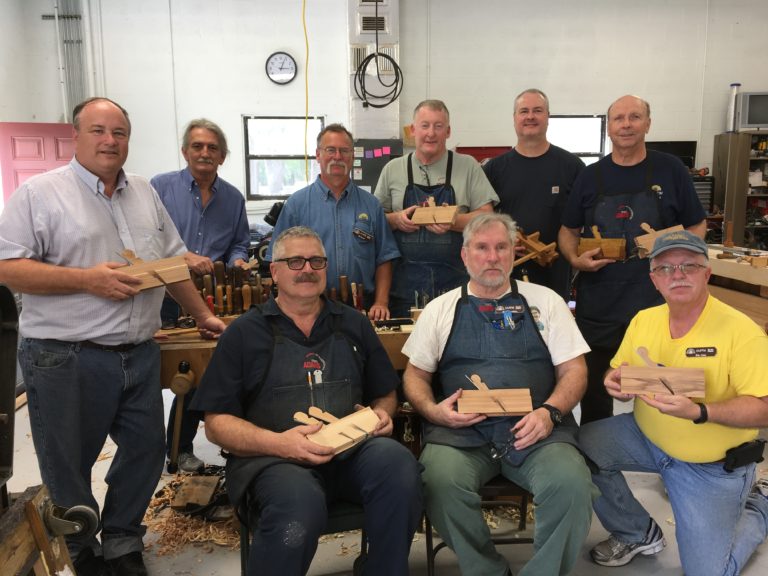 After rounding over corners, cutting decorative chamfers, sanding, and applying finish to the wood body, the planes are ready for use.