The Society of American Period Furniture Makers has announced the recipient of the 2023 Cartouche Award, Daniel Faia of East Wakefield, New Hampshire.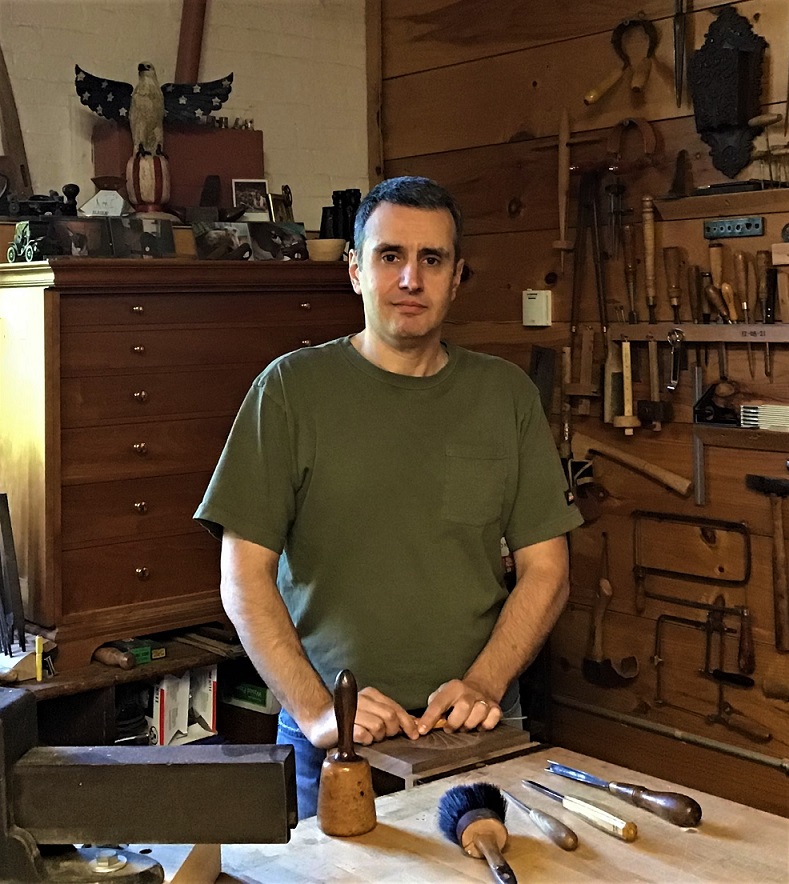 Each year the society recognizes an individual whose achievements reflect the mission of SAPFM, who have inspired others and have made the world a better place as a result of their skillful labors. The award will be presented at a banquet held in conjunction with the SAPFM Annual Conference, held April 28–May 1, 2022 in New Bern, North Carolina.
Daniel Faia graduated from the Cabinet and Furniture Making program at the North Bennet Street School in Boston, Massachusetts in 1994 where he currently serves as the department head. He has been on the faculty since shortly after graduation, first as an assistant to Will Neptune in the "short course" program. He became a full-time instructor in 2006 and was promoted to department head in 2010. He has also taught at the Furniture Institute of Massachusetts, The Connecticut Valley School of Woodworking and the Windsor Institute. He recently opened his own facility to teach small group workshops in Rollinsford, New Hampshire.He has produced the highest quality work for decadesincluding high-style period work, wood carving and Windsor chairs. His work covers a wide range of styles and woodworking traditions.
Since his graduation from NBSS he has worked building furniture, period reproductions, and traditional woodcarving. He has also participated in d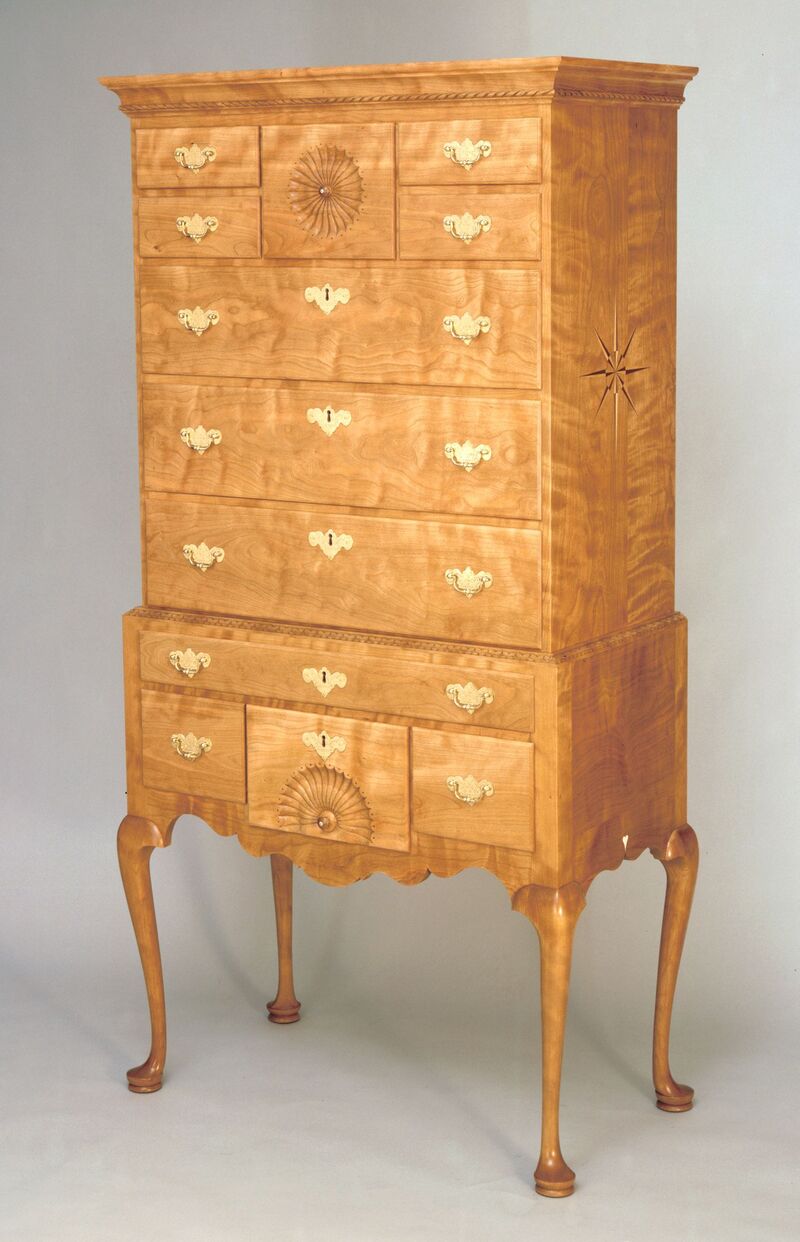 emonstrations, exhibits, and presentations for organizations such as Colonial Williamsburg, Concord Museum, Fruitlands Museum, Guild of New Hampshire Woodworkers, Museum of Fine Arts- Boston, Old State House- Boston, Old Sturbridge Village, The Society of American Period Furniture Makers, The Furniture Society, and The Old Manse.
In addition to teaching in person, demonstrating the craft to groups and actively building commissions Dan has written extensively for Fine Woodworking magazine beginning in 2003. He is an active member of the Guild of New Hampshire Woodworkers and SAPFM. We congratulate him on his selection as the 2023 Cartouche recipient and his story and past work will be featured in the 2023 edition of American Period Furniture. More information about Daniel Faia, his work and the workshops he conducts can be found online at: https://danielfaia.com/