Join SAPFM Today!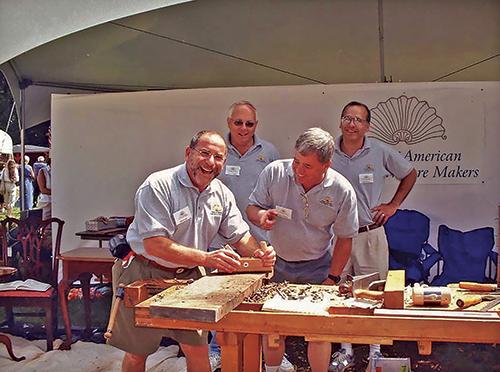 New and members: Join SAPFM today using PayPal. Just select a membership type and complete the form below. You can also print and mail a

membership form.
Renewing members: Renew your membership online by completing the form below (be sure to login first), or print and mail a

membership form.
- Please allow 2 weeks for processing mailed membership forms.
- Membership terms run one year from the date your membership is processed and mailed.
- Members will receive annual renewal notices from SAPFM.
- Contact Membership Services with questions at [email protected].
Note: A June 2015 Popular Woodworking Magazine article stated that the membership fee was tax deductible. This is not the case. Even so,the fee is still a real bargain, considering the membership benefits you receive.
See membership classification for a description of the membership types.
- Membership dues are paid annually. There is an additional $20 annual fee for members joining from outside the USA and Canada.
- The expiration date for all membership levels is one year (365 days) from the date processed. Allow two weeks for processing of memberships sent via USPS. For early renewals, 365 days are added to the date your membership would have expired. There is no penalty for renewing after your membership has expired.
- Members receive the American Period Furniture journal that is published in December of their membership year. Eligiblity for receiving the journal is based on your membrship on October 31. If your membership is active on October 31, you will receive the annual American Period Furniture journal. Those who are not members as of October 31 will not receive a journal for that year.
- Your privacy is important to us. SAPFM does NOT share your contact information with any advertisers or other organizations.