Period Furniture Construction, Conservation,
and History Conference
April 28 - May 1, 2023
New Bern, NC
Overview
For 2023, the SAPFM Mid-Year Conference will be renamed as the "Annual Conference." It will be held April 28th - May 1, 2023 in New Bern, North Carolina.
New Bern was the colonial capital of North Carolina just as Williamsburg was the colonial capital of Virginia. In the 1950s the governor's palace, Tryon Palace, was reconstructed. Adjacent to Tryon Palace is the North Carolina History Center, which will be our venue for all events except the Friday and Monday optional trips.
| | | |
| --- | --- | --- |
| Tryon Palace, New Bern, NC | | North Carolina History Center |
If you haven't been to one of the previous SAPFM conferences, here's what's in store. The basic conference includes the Friday night reception and banquet where Dan Faia, from Rollinsford, New Hampshire will be honored and recognized as the 2022 SAPFM Cartouche Award winner. On Saturday morning we'll reconvene at the North Carolina History Center. After a short orientation we'll divide into three groups and rotate through three 90 minute presentations. This is designed to give attendees an up close look at each presentation.
The cost, as listed on the registration sheet below, includes both the Friday and Saturday night banquets, presentations all day on Saturday and the Sunday morning presentations. Additionally, the conference price includes coffee Saturday and Sunday morning and lunch on both days. There are optional bus trips on Friday and Monday and optional presentations on Sunday afternoon.
Note: We are seeking volunteers to provide woodworking demonstrations of the techniques used to reproduce period furniture for the general public during portions of our conference. Not only will this advance the SAPFM mission to increase appreciation and understanding of American period furniture, it also directly benefits SAPFM by reducing our fees for the conference. Please see the registration form for additional information.
All the optional items are à la carte, you can pick one, or several, or all, or none. Guests are welcome at the banquets for an additional cost.
Please be aware there are limitations on the number of people we can accommodate at the conference and all of the optional events, especially the banquets and bus trips. We will generate a waiting list when we reach those limits and try to accommodate people if at all possible. Plans for the spouse programs are still being finalized. Details and cost will be available shortly.
We have negotiated rates for two hotels: the Hampton Inn and Springhill Suites, both in New Bern. The buses for the Friday trip will depart from the Spring Hill Suites.
Opening - Friday evening April 28
The Conference starts Friday evening, April 28, with a reception and banquet at the North Carolina History Center where Dan Faia will be honored and recognized as the 2022 SAPFM Cartouche Award winner
Saturday Program - April 29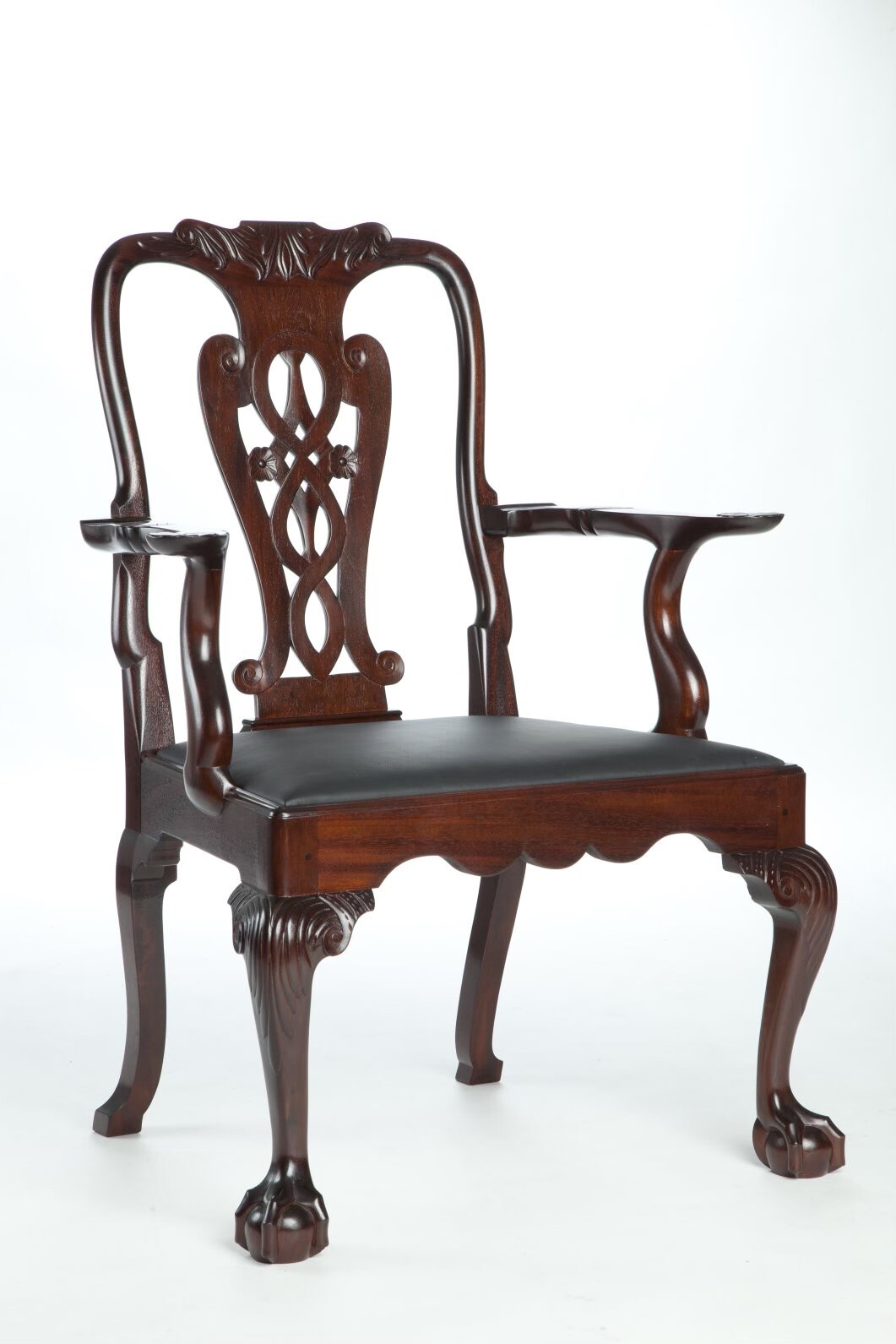 Saturday is a busy day. Conference attendees divide into three groups. This is so all three groups have an opportunity to rotate classrooms and see three different presenters do their thing. Each presentation is 90 minutes long.
This year all three presentations will share a common theme. Cartouche recipient Ben Hobbs and Mary May are collaborating on a North Carolina chair. In one session, Ben will demonstrate the joinery and in another session, Mary will demonstrate the carved portions of the chair. The third Saturday session will be by brothers Matt and Calvin Hobbs who will demonstrate how to measure an antique chair for reproduction and an academic discussion of this type of chair.
Our dinner speaker will be Robert Leath. executive director of the Edenton Historical Commission and the Elizabeth Vann Moore Foundation. Previously, he served as the Chief Curator of MESDA and Old Salem and as President of the Classical American Homes Preservation Trust. If you join the optional Friday bus trip to Edenton, North Carolina, Robert will be our guide. His banquet topic will be Eastern North Carolina Furniture.
Sunday Program - April 30
The conference continues on Sunday morning back in the History Center where author and woodworker Jerome Bias will be talking about how period southern furniture has the potential to tell stories that are powerful and healing. He'll lead us through a journey of what he has learned about food, family and furniture as he reproduces pieces of furniture from various areas of the South in which his family was enslaved.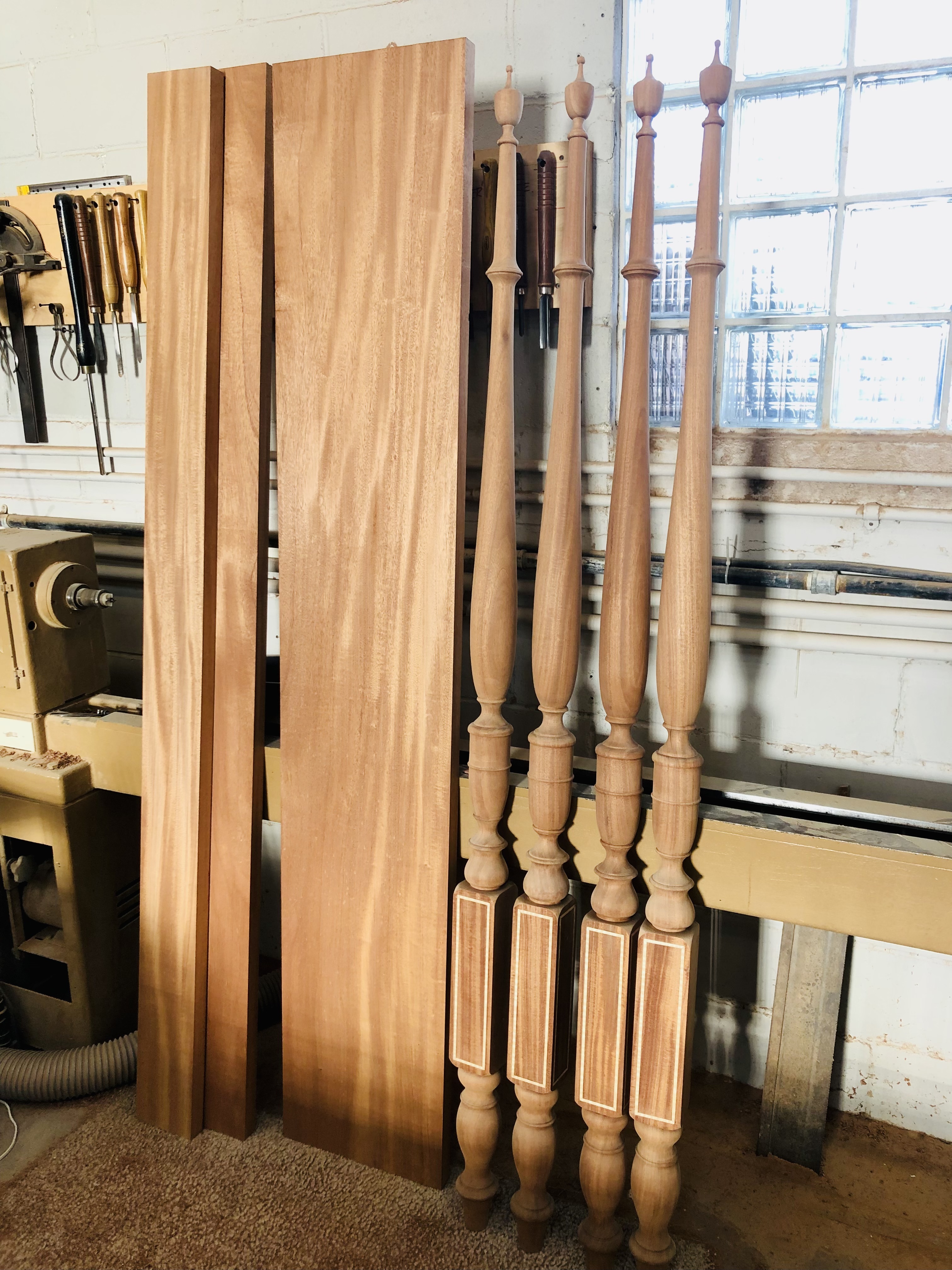 Chad Bond, The "Charleston Furnituremaker" will be the final presenter and he will demonstrate finishes; specifically on a Sheraton bed he is currently building in his shop. The formal conference will conclude at this point.
Demonstration Program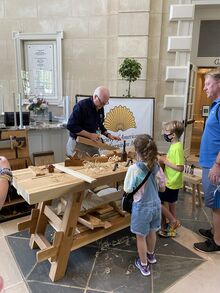 Throughout the weekend, we will have a workbench setup in the North Carolina History Center along with SAPFM material (pamphlets, sample journals, etc) and various sample pieces for discussion.
We are seeking additional volunteers who will help to collectively cover the entire 2 days (e.g., each covering part-day slots) by providing public demonstration of woodworking techniques to members of the public, who are typically not woodworkers but are passionate about American period furniture and other decorative arts. From a similar demonstration at Winterthur, we know they will be fascinated to see the techniques that produced the pieces they have viewed on display.
You need not consider yourself an expert to volunteer; often, simple demonstrations have the most profound effect. Planing a bead in a board, scratching a groove for stringing, or flattening a board with hand planes are all wonderful demonstrations that engage the museum visitor and lead to meaningful conversations about period furniture.
Optional Tours
A highlight of the past annual conferences has been our optional Friday and Monday tours.
Friday - April 28
(
limit 40; Sorry, this tour is at capacity and has been removed from the online registration form. If you would like to be put on a waiting list, please send an email to the Event Registrant, Keith Smith, at

[email protected]

.
)
The first tour is on Friday and those who sign up for this trip will venture by bus to Edenton, North Carolina and beyond to visit colonial-era properties with exceptional furniture and woodwork.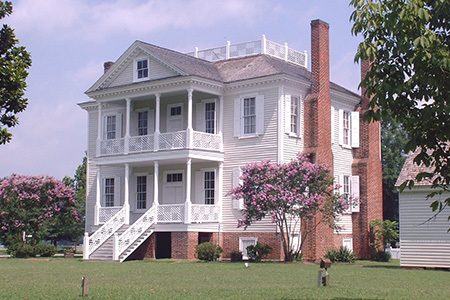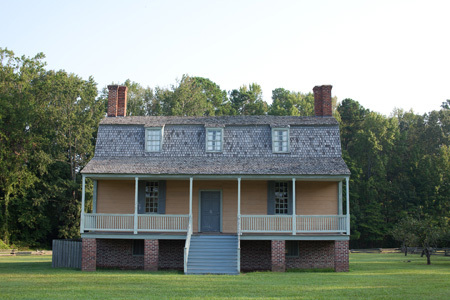 First we will visit Hope Plantation (1800) and the King/Bazemore House. The latter sits on the same property and is much earlier. Both have excellent furniture on exhibit.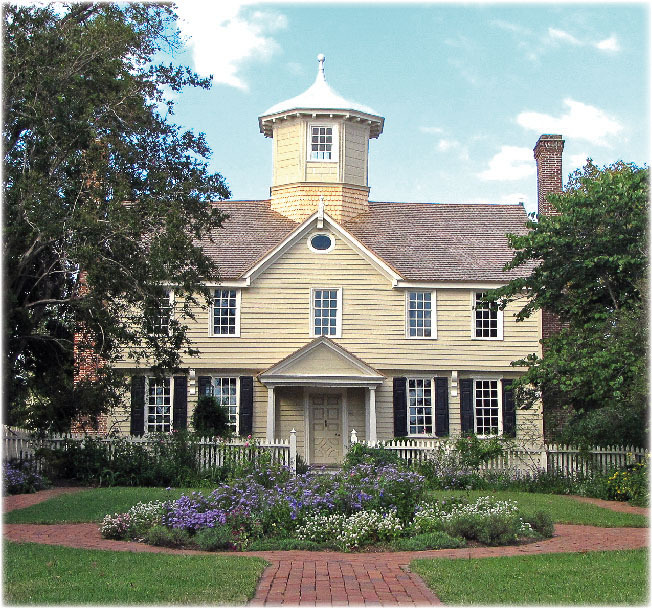 In the afternoon we will go to Edenton and visit the Cupola House (1758) with outstanding woodwork and furniture, dating from 1680 to 1820.
The final property is the Piland House (1785) in private hands with a fine collection of North Carolina furniture. Behind the house is the earliest surviving cabinet shop in the state. This will be a full day of great furniture in beautiful houses and a fine way to kickoff the Midyear. Participation will be limited to forty due to the size of the properties.
Monday - May 1
(limit 60;
Sorry, this tour is at capacity and has been removed from the online registration form. If you would like to be put on a waiting list, please send an email to the Event Registrant, Keith Smith, at

[email protected]

.
)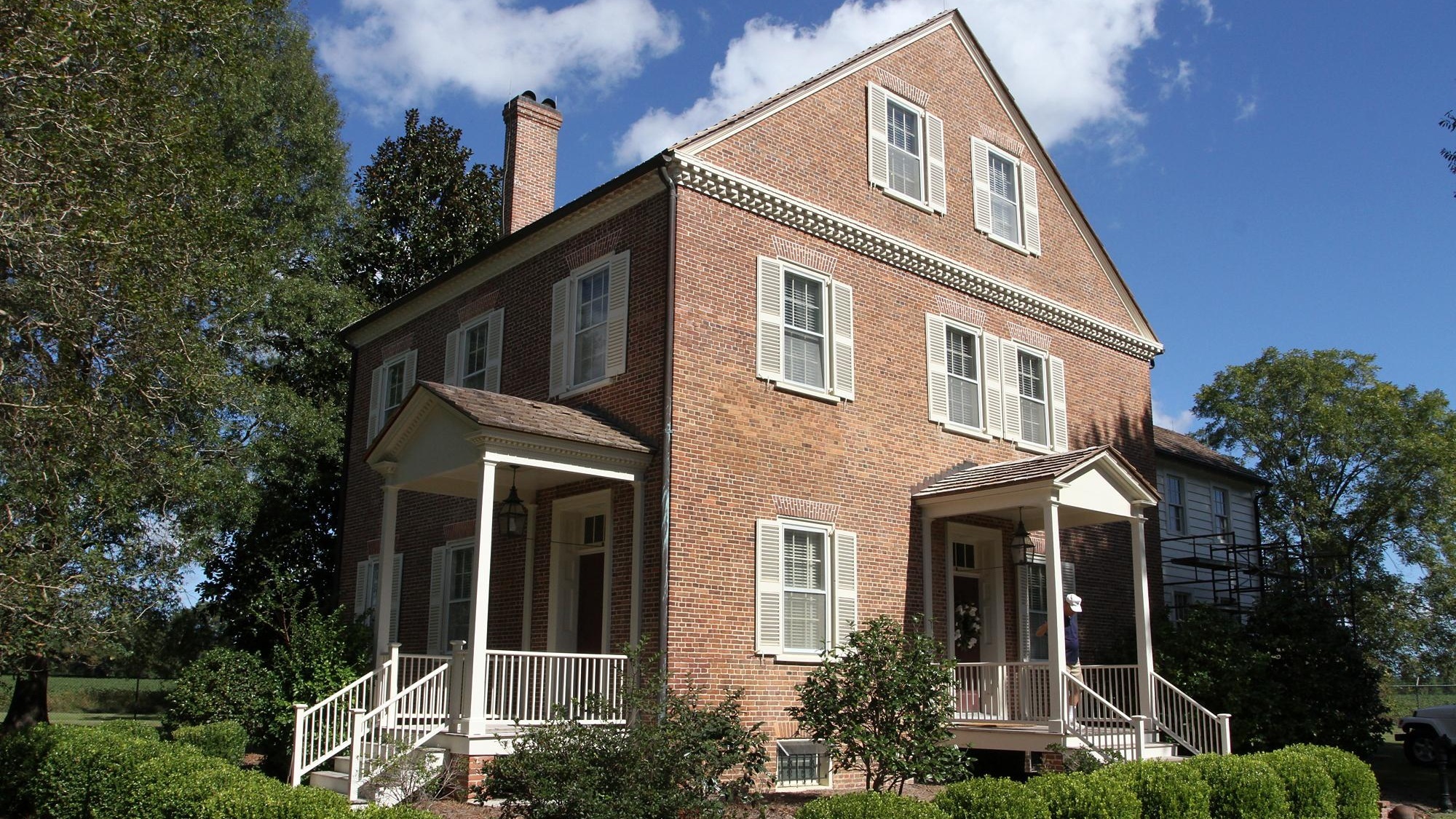 The Monday trip will start at Tryon Palace in the morning and visit the nearby Foscue Plantation, built in 1824 and still owned and occupied by the Foscue family. It retains a number of original furniture pieces as well as period antiques collected by the family.
AM - Tryon Palace (3 groups of 20 people; guided tour)
PM - Foscue Plantation (7 miles from Tryon Palace; explore on your own)

Dan Faia has been a professional woodcarver, furnituremaker, chairmaker, and educator since 1994. He operates a custom woodworking studio and small group workshop program in Rollinsford, New Hampshire. When Dan isn't working on a commission or teaching, he is usually busy in his shop pursuing his passion for traditional woodcarving. Recently, Dan was named the 2023 recipient of the Cartouche Award, which is presented by the Society of American Period Furniture Makers.
Dan is a graduate of North Bennet Street School in Boston, MA, and has been a faculty member in its full-time cabinet and furniture making program since 2006. Currently, Dan is the department head of the program, a position he has proudly held since 2010. He has also taught workshops at various schools throughout New England.
Dan has participated in demonstrations, presentations, and exhibits for organizations such as Colonial Williamsburg, Concord Museum, Fruitlands Museum, Guild of New Hampshire Woodworkers, Museum of Fine Arts-Boston, Old State House-Boston, Old Sturbridge Village, Society of American Period Furniture Makers, The Furniture Society, and The Old Manse. His work is displayed in both private and public collections. In addition, Dan is a frequent contributor to Fine Woodworking magazine and other digital and print periodicals.

Calvin, Ben and Matt Hobbs
Calvin Hobbs
Calvin learned woodworking at an early age working in his Dad's shop. He is active in the Kansas City Woodworker's Guild where he is known as the "period guy". He teaches classes and hold presentations on period furniture making from time to time. He has also serves as the lead for SAPFM's Gateway Chapter. He is employed as a Construction Manager and lives with his wife Buffy in Overland Park, Kansas with their two children, Ben (21) and Ellie (23).
Ben Hobbs
Ben has built reproduction furniture and taught furniture making for over forty years. From northeastern North Carolina, Ben studied math in college and taught in high school for ten years. While still teaching, he began moving old houses and began repairing and restoring antiques and working in restoration carpentry. In addition to taking two classes, he visited museums, antiques dealer, and collectors to increase his knowledge of period furniture. Ben quit his teaching job and committed full-time to furniture making in 1983. In 2011, SAPFM awarded Ben the Cartouche Award for his lifetime body of work and dedication to teaching the craft.
Matt Hobbs
Matt works for a commercial real estate investment and development company. After studying at Winterthur, Matt worked for a time as a full-time furniture maker and restoration carpenter and taught classes with his father, Ben. Matt now moonlights in the shop, primarily to furnish and improve his family's Federal house in Raleigh NC. Matt received a BSE in Mechanical Engineering from Princeton University, an MA in Early American Culture from the University of Delaware/Winterthur Museum, and an MBA from Duke University's Fuqua School of Business.

Mary May is a full-time, professional woodcarver based in Charleston, South Carolina. She has studied with various master woodcarvers learning the traditional techniques of woodcarving that have been used for centuries. Mary's specialty and focus is on reproducing period furniture and architectural details.
She has created
Mary May's School of Traditional Woodcarving
(
www.marymaycarving.com
) that is an on-line, video-based school with hundreds of instructional videos. Mary also teaches in-person woodcarving classes throughout the US and Europe, has written her first book,
Carving the Acanthus Leaf
, and has also appeared as a guest on the PBS Show,
The Woodwright's Shop
with Roy Underhill four times. Her passion is to keep the art of traditional woodcarving alive and vibrant into the next generation.

Robert Leath is the Executive Director of the Edenton Historical Commission and Elizabeth Vann Moore Foundation and consultant to the Cupola House Association in historic Edenton, NC. He has previously served as president of the Classical American Homes Preservation Trust.
He is perhaps best known to SAPFM members from his service from 2006 to 2020 as Chief Curator and Vice President of Archaeology, Collections and Research at Old Salem Museums and Gardens and MESDA. He earlier served in curatorial roles at Colonial Williamsburg, Kenmore Plantation and Historic Charleston. Mr. Leath has lectured widely and advised on historical furnishings and has published articles in
American Furniture
, the
MESDA Journal
and
The Magazine Antiques
.

Jerome is a furniture maker and cultural heritage practitioner, specializing in the reproduction of 18th and 19th century Southern furniture using period techniques. He has been making furniture since 2000 and was the joiner for Old Salem Museum and Gardens 2011-2016. He has been studying the work of Thomas Day for the last twenty years.
He has presented for the Renwick Gallery, Smithsonian, Winterthur Museum, MESDA and this January at "Working Wood in the 18th Century" at Colonial Williamsburg. He has also worked with the Slave Dwelling Project. Currently he makes reproductions of historic pieces from places through the country where his family was enslaved.

What started out as a part time job sanding cabinet doors in his teens, turned into a passion for all aspects of woodworking. Through the years, Chad has worked alongside many great talents gathering techniques and woodworking philosophies in furniture making, cabinetry, boat building, and mill work.
When he's not in the shop, Chad enjoys family time, running, and reading. He currently operates his one man shop in Charleston, South Carolina. His work can be viewed at: www.charlestonfurnituremaker.com"

Roy Underhill is best known as the host of the PBS series
The Woodwright's Shop
and the many books that followed. While working in television he also served as Master HouseWright for the Colonial Williamsburg Foundation, where he and his crew recreated the work of 18th century carpenters and joiners - much like playing early music on the original instruments. Roy now runs
The Woodwright's School
in North Carolina, dedicated to historically-informed woodworking.
Favorite wood - elm
Favorite tool - stick & rabbet plane
Favorite fuel – lager
Spouse and Guest Activities
Plans for the spouse programs are still being finalized. Details and cost will be available shortly.
New Bern, NC
North Carolina History Center at Tryon Palace
529 S Front St, New Bern, NC 28562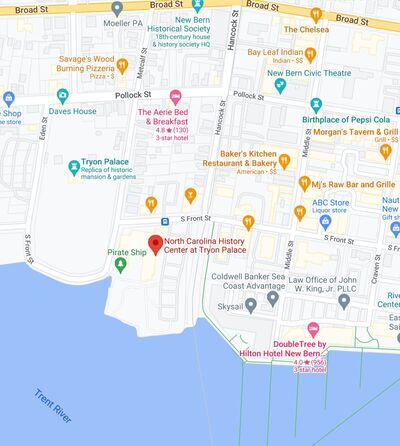 Lodging
We will have a registration table at the History Center on Thursday 27 April from 3:00 to 6:00. You can check in during that time if you're going on the Friday bus trip or if you just want to check in early for the conference.
SAPFM has worked with the Spring Hill Suites and Hampton Inn and they have reserved a block of rooms at special rates. The rate at the Spring Hill Suites is $125 plus taxes and the rate at the Hampton Inn $115 plus taxes. The cut off date for the Springhill Suites is 27 March 2023. The cut off date for the Hampton Inn is 26 March 2023. Both hotels are about 2 miles from the History Center where all events (except the Friday Monday trips) will occur.
---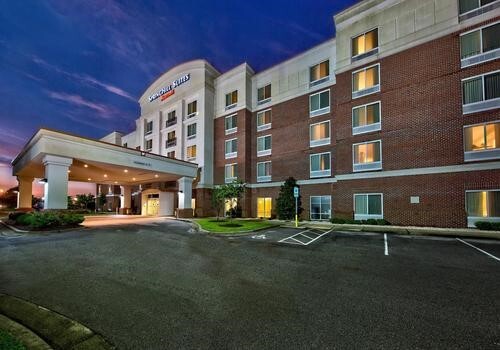 Spring Hill Suites by Marriott
300 Hotel Drive
New Bern, NC 28562
(252) 637-0017
SAPFM Group Rate: $125 USD per night plus taxes
Group Code: Call the hotel and tell them you are with the Society of American Period Furniture Makers
Start Date: Wednesday 26 April 2023
End Date: Monday, 1 May 2023
Last Day to Book: Monday, 27 March 2023
---

Hampton Inn
200 Hotel Drive
New Bern, NC 28562
252 637-2111
SAPFM Group Rate: $115 USD per night
Group Code: APF
Start Date: 26 April 2023
End Date: 1 May 2023
Last Day to Book: 26 March 2023
Call to make your reservation use the number above and code.: Group Code: APF. They refer to us as the "Tryon Palace Woodworkers"
---
NOTE: Do not use an online booking site like Orbitz or Expedia to make your reservations. They are not set up to provide the special SAPFM group rate.
Archive of Past Presentations
The SAPFM Mid-Year Conference bring together the best keynote speakers in the field of American Period Furniture reproduction, conservation and history. See our Past Events Highlights.
Questions
Still have questions?
For registration questions please contact:
Name: Keith Smith
Email: [email protected]
Phone: (610) 787-1513

For all other questions please contact:
Name: Sam Rhodes
Email: [email protected]
Phone: (260) 442-1915