The SAPFM Mid-Year Conference, June 24-27, 2022, continues to take shape. We have partnered with the University of Mary Washington Department for Historic Preservation in Fredericksburg, VA. All presentations will take place in Combs Hall on the Campus and the two banquets will be in the Jepson Alumni Executive Center about a block from Combs Hall.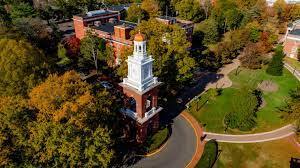 If you have never attended a mid-year, this is how it breaks down:
The Conference starts Friday night, 24 June, with a reception at Jepson Center followed by a banquet. We are honored to have Tara Chicirada, the Curator of Furniture at Colonial Williamsburg as our guest speaker at the banquet.
Saturday is a busy day. Our audience is divided into three groups. This is so all three groups have an opportunity to rotate three classrooms to see three different presenters do their thing. Each presentation is 90 minutes long. While our presenters and speakers are still putting the final touches on their topics here's what we know so far:

Jeff Headley and Steve Hamilton will address "The Architectural Influences on Furniture and Interior Woodwork in the Shenandoah Valley, including Mantels, Clocks, Valances and Large Case Pieces".
Kaare Loftheim, former Master of the Anthony Hay Cabinet Shop in Colonial Williamsburg, will demonstrate "Decorative Cock-beading; Slow Down and Enjoy the Process of Using Traditional Hand Tools".
Chuck Bender, author, You-tube star and owner of Acanthus Workshop will demonstrate period techniques featured in his publications.

Between the afternoon presentations there is a 60 minute talk about period furniture.
◦ The afternoon speaker will be Adam Erby, Associate Curator at George Washington's Mount Vernon. Adam's topic is "George Washington's Consumption of English and Virginia-made Furniture, 1757-1774."
We cap it off with another reception and banquet. We have an incredible speaker, Sumpter Priddy, a leading scholar and dealer of Southern antiques. His topic will be "Baroque Furniture of the Lower Chesapeake 1725-1750, The Lower Tidewater World of William Walker."
The conference continues on Sunday morning, back in Combs Hall, again with three presenters.

Don Williams will expound upon his more than 50 years as an author, furniture restorer, and as the former Senior Furniture Conservator at the Smithsonian Institution.
The Luke Barnett will discuss Windsor chairs and their manufacture
Finally, Reid Beverly will demonstrate the techniques he has used to replicate numerous museum quality period pieces while working in his Richmond shop.
On Sunday afternoon we will also have some optional presentations. We are lucky to have two of our Cartouche Winners; Ray Journigan and Tony Kubalak. They will be demonstrating those period furniture maker skills that earned them SAPFM's highest award.
In addition to the conference, we are finalizing plans for optional field trips on Friday and Monday. We plan for attendees to have a choice of either of two trips on Friday:

One bus trip will be to a private collection in a historic home. This collector specializes in Fredericksburg area and Virginia furniture. His numerous period pieces include two Robert Walker fall front desks. The trip will then continue on to Ferry Farm, George Washington's Boyhood home. Nearly all of the furniture in this reconstructed home was made by SAPFM members. Refer to the 2018 and 2019 American Period Furniture journals for more information on the recreation and furnishing of Ferry Farm.
The other bus trip on Friday will start with a visit to Ferry Farm and conclude with Stratford Hall, Robert E Lee's boyhood home, where we will view the numerous period pieces in the Great House as well as those in storage. The new staff at Stratford Hall has reinterpreted the collections in the Great House within the past year and displayed furniture from each period during the Lee's tenure at the house from the 1730s through about 1817. Each room is dedicated to a particular period and style of furniture. At least three Robert Walker pieces are on display.

The optional Monday trip will likely be to Mt Vernon. We would have a curator-lead tour of the Mansion house plus a tour of the period furniture off exhibit. A third tour would be with the Mount Vernon Joinery Curator where we'll see their efforts to restore and maintain the doors and windows in a house more than 200 years old.
We anticipate registration will open by the first of April 2022. Space is limited for the conference as well as the optional trips and presentations so be sure to sign up early. I hope to see you there.
Sam Rhodes
SAPFM Major Events Committee Chair