Handworks 2023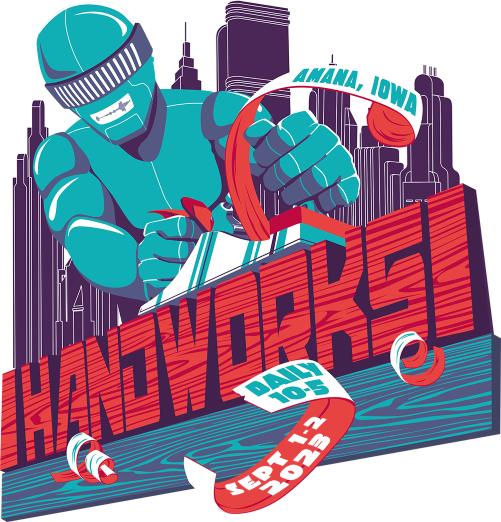 registration is now open!
Handworks is hands down The Best hand tool woodworking show in existence. There will be nearly every hand tool maker present - large and small.
This is your opportunity to meet makers, mingle with other passionate woodworkers, and try out a huge array of the best tools in the world.
Handworks will take place in Amana, Iowa on September 1-2, 2023.
The show is free to attend. Registration is open, and doing so will automatically make you eligible for one of the door prizes, which are tools donated by vendors.
Registration helps determine attendance numbers, and is FREE!!
Check out the SAPFM Information Table......Interested in volunteering? Send a note to [email protected]