BY LEONAD REINHARDT June 30, 2020 Updated June 30, 2020
Last year our Rector, Rusty McCown, asked me to design and build two cabinets for the Narthex of our church, St. Paul's in Franklin, Tennessee. The goal was to create two instruments that would serve as focal points for parish and diocese communication materials. After receiving input from several parishioners, concept drawings were developed, and presented to the Vestry. The following is an abbreviated story of the process over the past few months to create what I hope will become permanent fixtures to greet all parishioners and guests to this historic Episcopal sanctuary.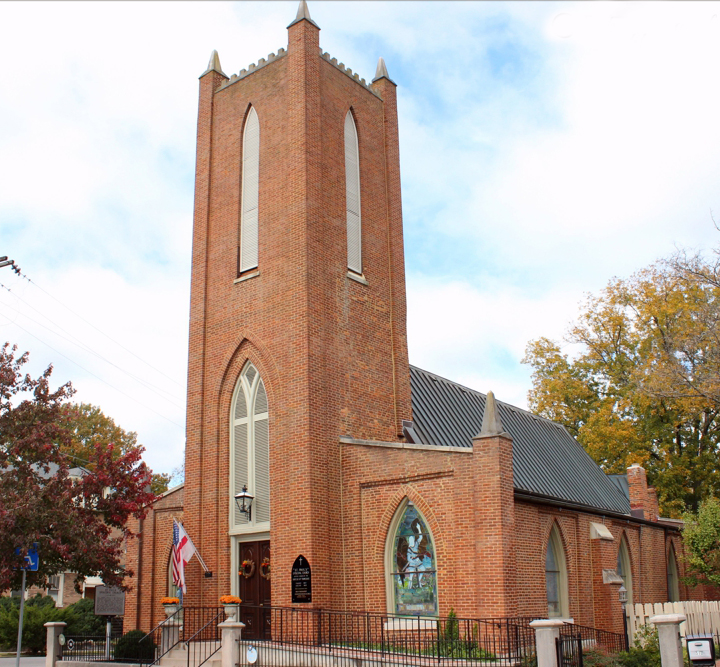 The initial design process began with receiving input regarding how the fixtures would be used and what features would facilitate the materials and messages to those arriving at the sanctuary. Based on this information, it was determined that both closed storage (drawers), open storage (easy access bins), and a display area were required. Additionally, it was important the cabinets harmonize with the look and feel of the Gothic Revival style of the building and sanctuary.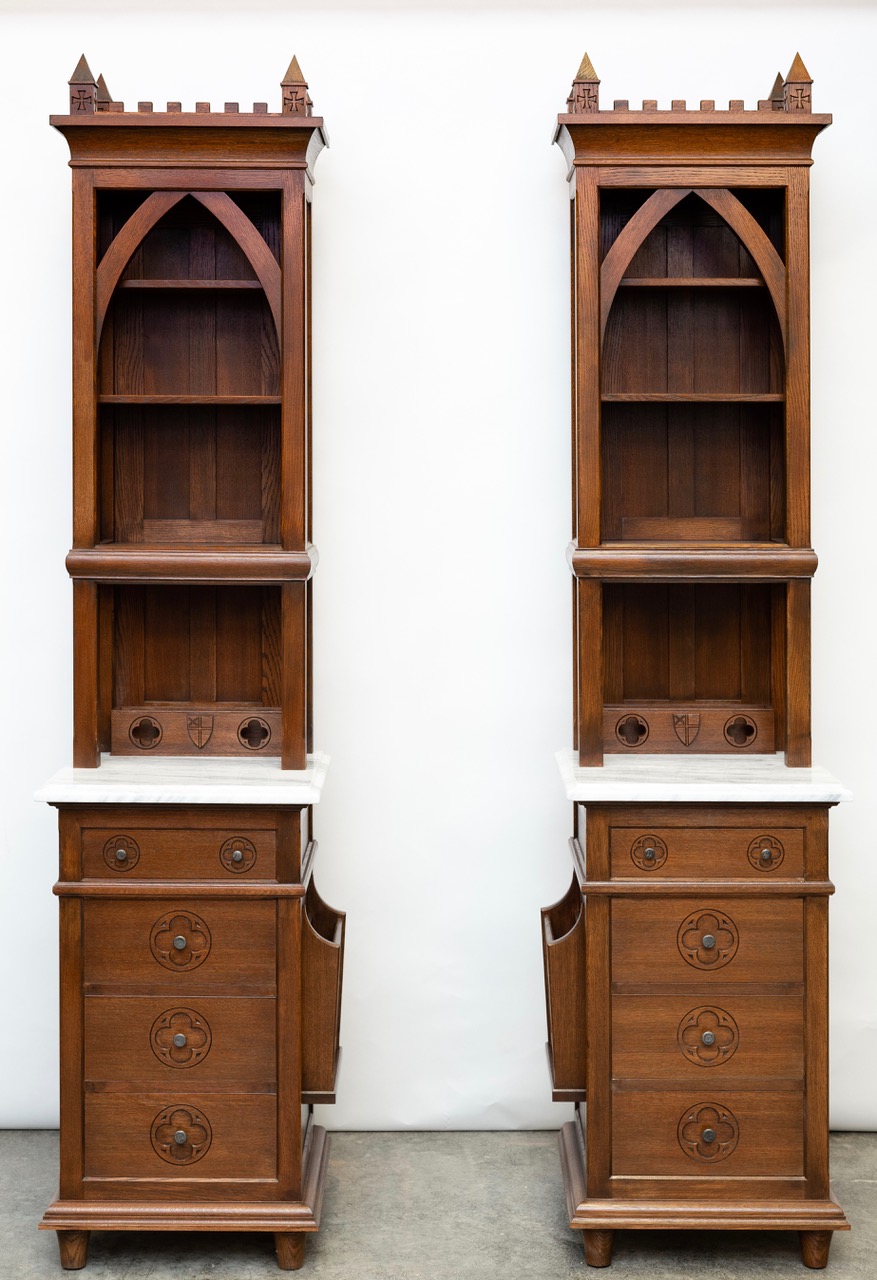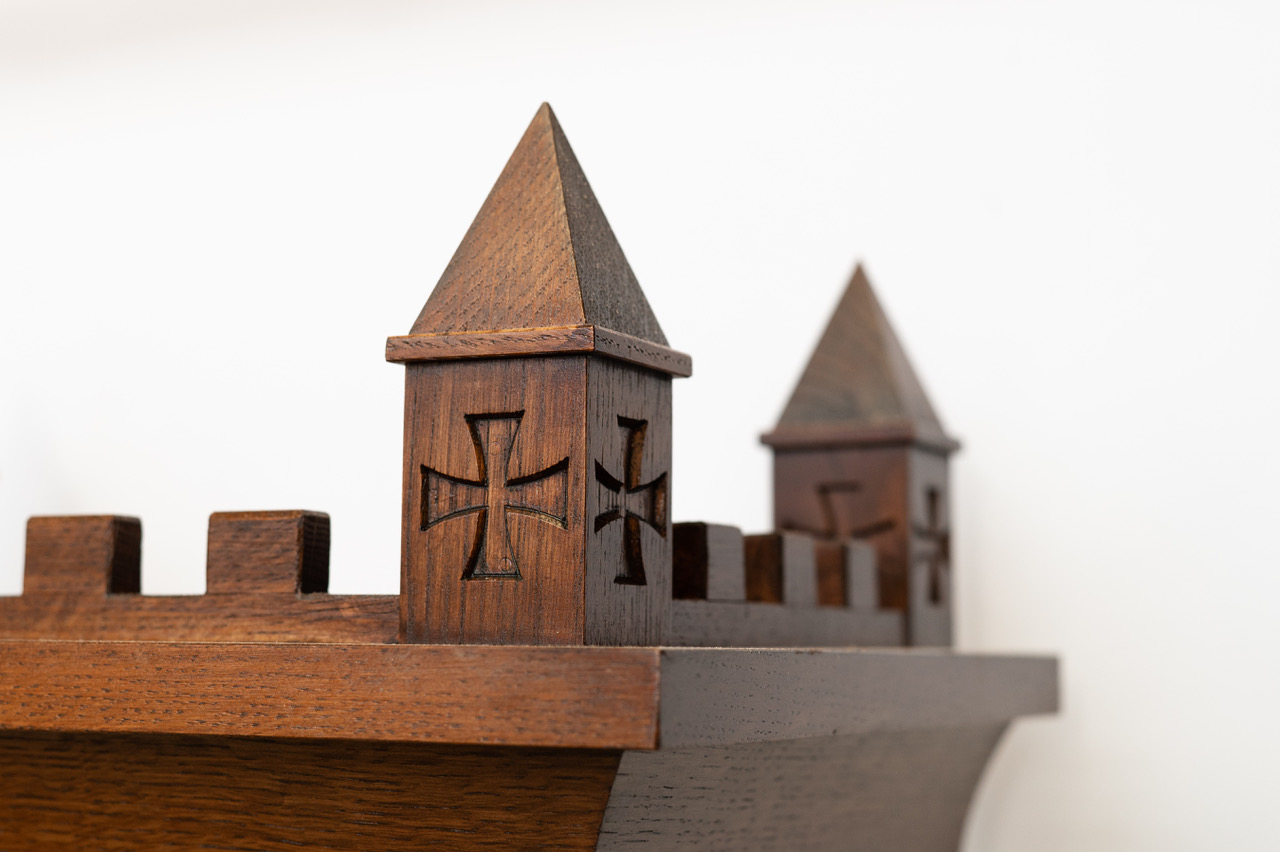 Typical to the Gothic Revival period of the mid 1850's there is a significant amount of oak visible in the sanctuary, pews and existing fixtures. This oak has been cut, carved, and finished with features such as pointed arches, tracery, and quatrefoils. Based on the existing tone of these fixtures a design was developed encompassing the requested features, while harmonizing with the existing interior space.
With an approved concept drawing in hand, the next step was to source the raw materials for the project. After a significant amount of research, I decided the best material to use for this project was oak from the Spessart forest in Germany. This forest was originally set aside by three bishops as a hunting and forest preserve. Now, over 1000 years later it produces some of the finest plantation grown oak in the world.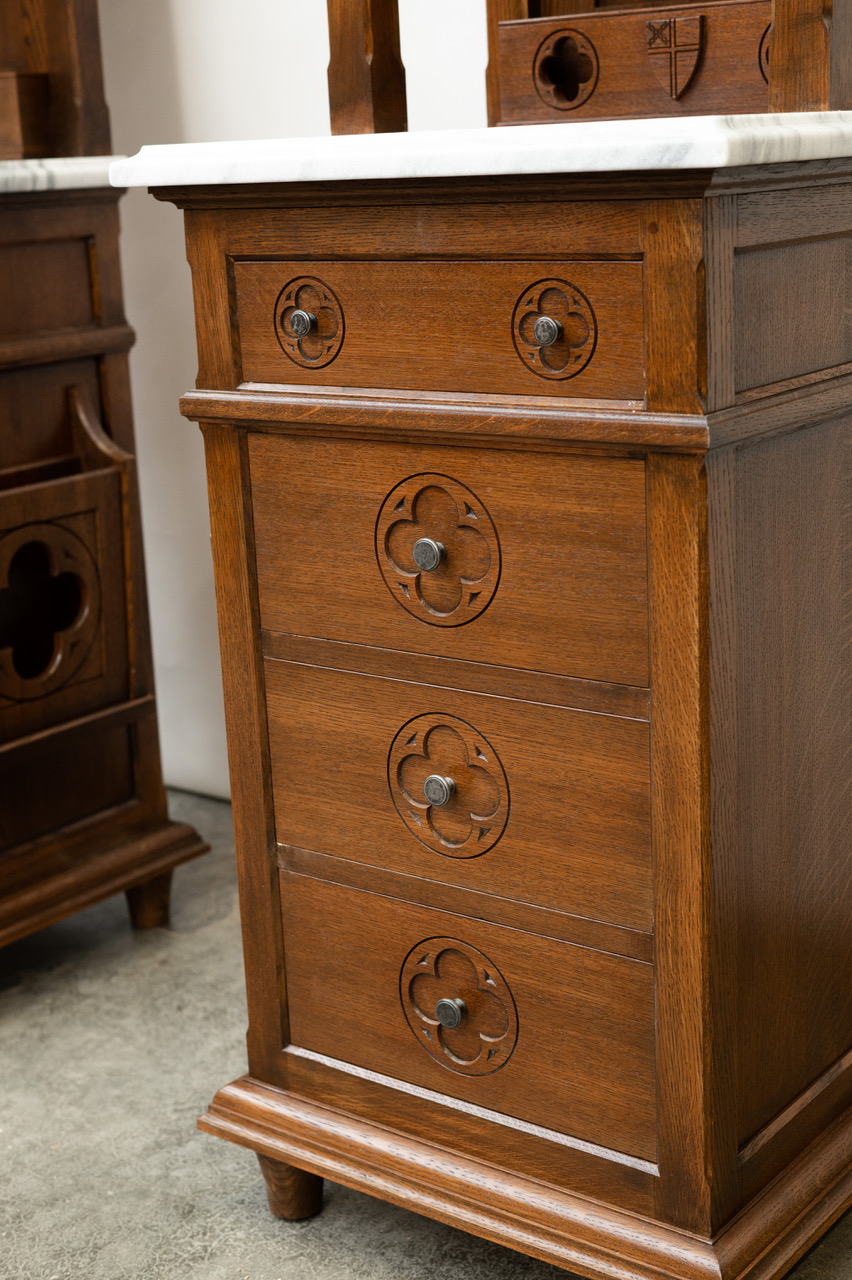 After a log was purchased, it was cut into slabs and set aside to stabilize in an environment with regulated temperature and humidity. After a few weeks the moisture content of the wood stabilized and fabrication began with first rough milling parts, and then assembly with time honored traditional joinery techniques. With final assembly completed, the application of dyes and pigmented stain was followed by shellac top coats to complement the centuries old wood and sing in harmony with the historic sanctuary for all to enjoy.