Page 4 of 5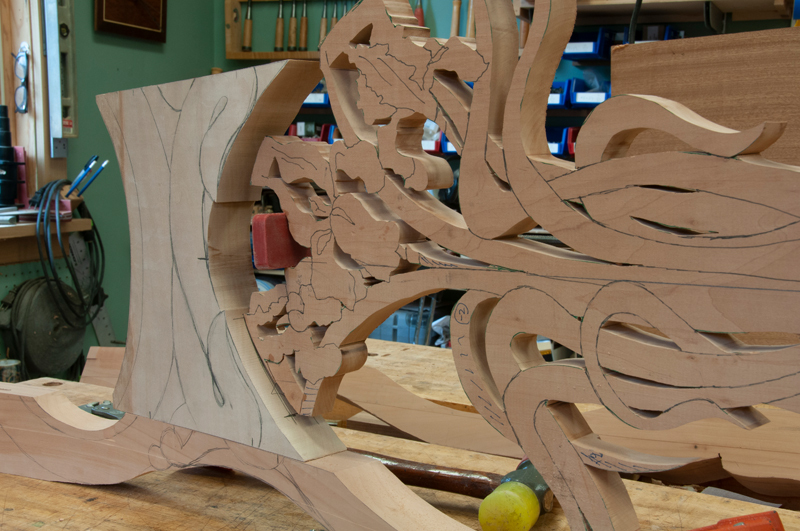 Photo 98) Once it is fit, two of the four sides are done. For this chair the (crest) top rail is captured inside the legs, so I slid the long mating surface of that rail along the leg and marked the contact point, <photo 9>. This technique only works with dominoes or floating tenons. Again, the splat thickness didn't need to be 22 mm, so I cut 7 mm off of the front of the splat to more-or-less center the tenon in the top rail. In this case, the length of the splat was excessive, so I cut the splat parallel to the edge of the top rail so that it has ~15 mm of insertion into the top rail. Since the shape of the top rail is both steep and curved, cutting this mortise is more challenging than the others, but the same approach worked.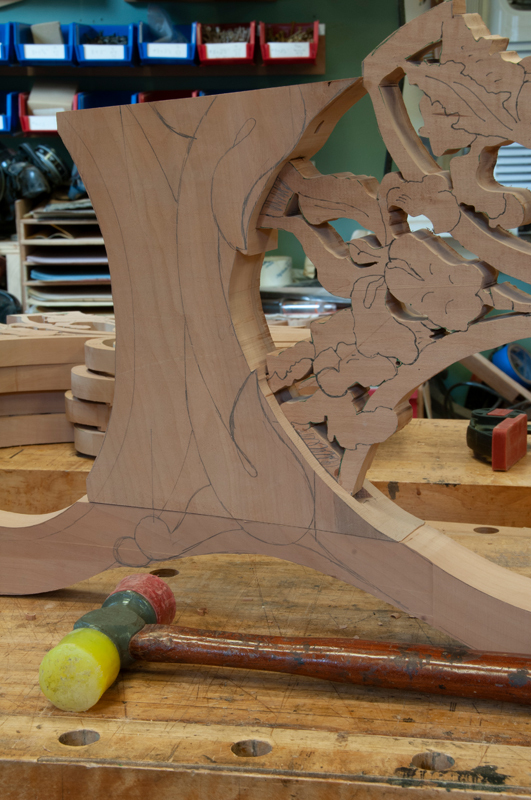 Photo 109) Fit the top rail onto the splat. In a perfect world, the two flowers would both contact the top rail at the same time, and both mortises could be cut together. In my case, the second flower was considerably shorter, so I fit the first flower while using the edge of the chair leg for alignment, <photo 10>. Be aware that it is easy to rotate the top rail to match up against the splat. I only did that once, and regretted it. The mortises were slightly in the wrong place and their depths were wrong.
The depth of the mortises needs to be sufficient for the crest rail joinery to line up. I used dominoes for this piece, and the alignment marks are on both the leg and rail. Keep fitting until the lines align.
Because the crest rail has two mortises to fit it takes a little longer but is straightforward. Fit both holes, and confirm that there is no gap between the chair leg and either the chair rail or the crest rail, as in <Photo 10>.