BY RONNIE YOUNG April 1, 2021 Updated April 1, 2021
The world lost a great woodworker this week when Al Hudson, SAPFM's oldest active member, completed his one hundred and second year here on earth and I lost a friend and mentor. Al lived a full life; drafted by the St. Louis Cardinals baseball team out of high school (his mother would not allow him to accept the offer because he would be required to play ball on Sunday), a WW II veteran who served in the United States Marine Corps, a scratch golfer, an accomplished engineer who designed electrical power plants and later systems to reduce air pollution from those plants. He married and had two daughters and raised his family in Knoxville, Tennesee where he followed yet another passion, building traditional American Period Furniture in his home workshop.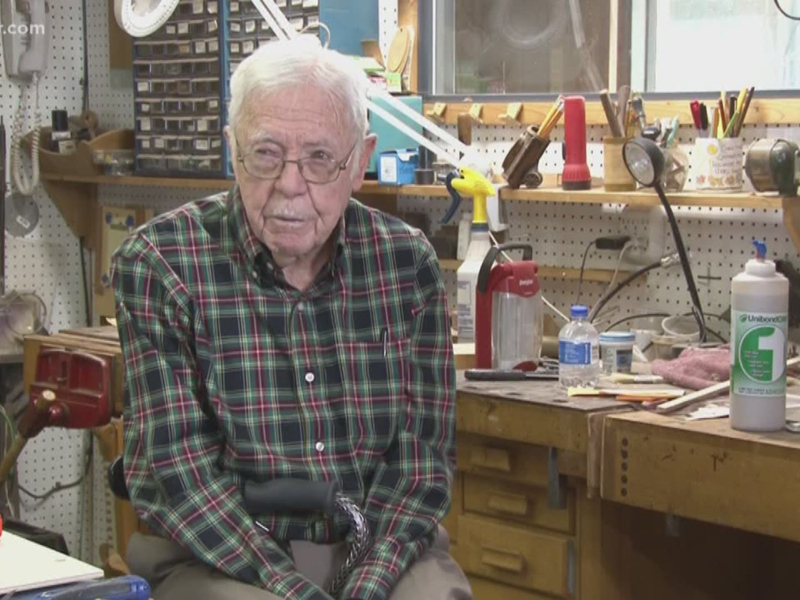 Al's father and grandfather were employed in a woodworking factory in Chattanooga, Tennessee where Al grew up. He spent his early years working part time in the factory around master craftsman where he developed his love of woodworking. One of Al's earliest jobs was cutting out "See Rock City" signs on a 36" bandsaw. Al was not content to just build furniture in his home shop but wanted to share his knowledge with other woodworkers be it through talking to friends and neighbors that passed by the open doors of his shop or at the East Tennessee Woodworkers Guild where he was a leading member the remainder of his life.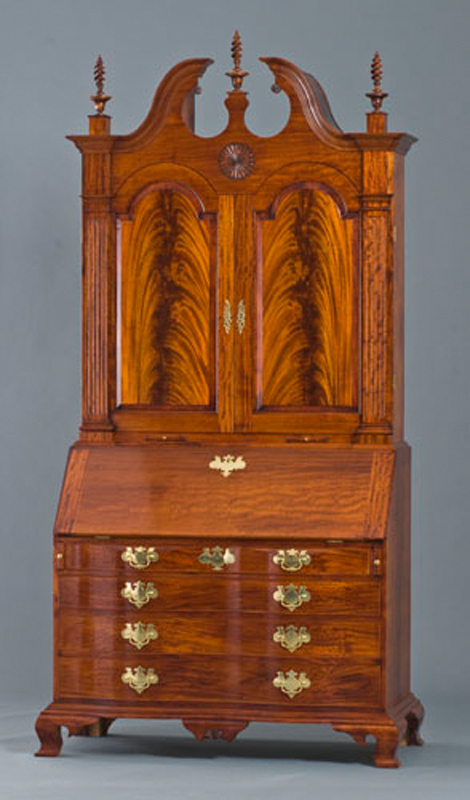 Learning, innovating, designing, encouraging, always improving, those are the things that Al taught his students and friends. He was both a mentor and friend to countless woodworkers of all skill levels. Al designed and built hundreds of pieces of furniture based on the best elements of classical furniture. He completed his last work when he was 100 years old. He always said "Keep busy in life and have something to look forward to every day". A sign on Al's shop wall read: "The life so short, the craft so long to learn"
His legacy also includes the establishment of the East Tennessee Master's Woodworking Show held bi-annually in Knoxville, TN.
"The Master Woodworkers Show has quietly gained a reputation as a premiere woodworking event in the Southeast, with attendance more than doubling over the last three shows and receiving great reviews from both makers and the public. This three-day event is held every other year in downtown Knoxville, Tennessee at the Emporium Center."
http://thehighlandwoodworker.com/the-highland-woodworker-episode-33/
https://www.sapfm.org/images/joomgallery/details/sapfm_member_gallery_52/desks_and_bookcases_139/hudson_albert_160/fou_hudsonsecry_20180330_1409001302.jpg
https://www.sapfm.org/images/joomgallery/details/sapfm_member_gallery_52/desks_and_bookcases_139/hudson_albert_160/main_hudsonsecry_20180330_1980076586.jpg
https://www.sapfm.org/images/joomgallery/details/sapfm_member_gallery_52/desks_and_bookcases_139/hudson_albert_160/sec_hudsonsecry_20180330_2098450674.jpg