Page 8 of 16
Ink Inscriptions
Infra-red photography has reviled a series of original ink inscriptions underneath the stain and varnish on the reverse of the proper left bed bolt cover 'II'. The large and distinct inscription identifies as 'Caps Bedstead' and 'John Cadwalader'.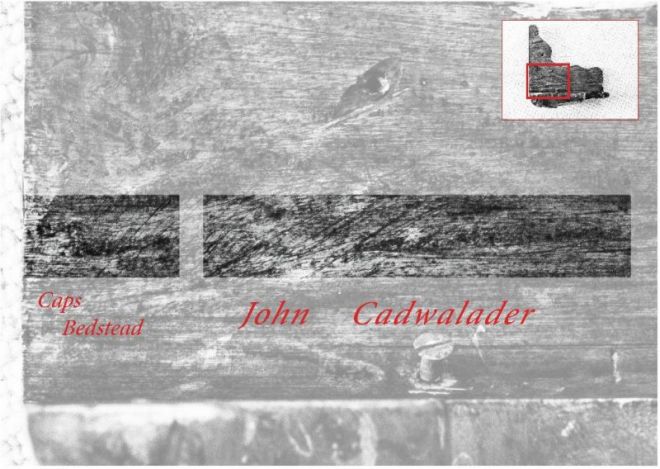 Reverse of proper left bolt cover, inscriptions highlighted on image.
'Caps' & 'Bedstead' are the exact terms used by Affleck in his 1771 bill to John Cadwalader.