Page 11 of 16
The Cadwalder Tea Table
img src="/images/site-images/articles/cadwalader_bed/CB29.jpg" alt="CB29" width="650" height="327" style="width: 650px; height: 327px;" />
The recently discovered Cadwalader tea table, supplied by Thomas Affleck and carved by Nicholas Bernard and Martin Jugiez, was designed and executed in 1770 to harmonise with the bed.
Most notable in its design is the omission of the usual birdcage to allow a longer stem that accommodates a stopped flute, respecting the design of the bed posts.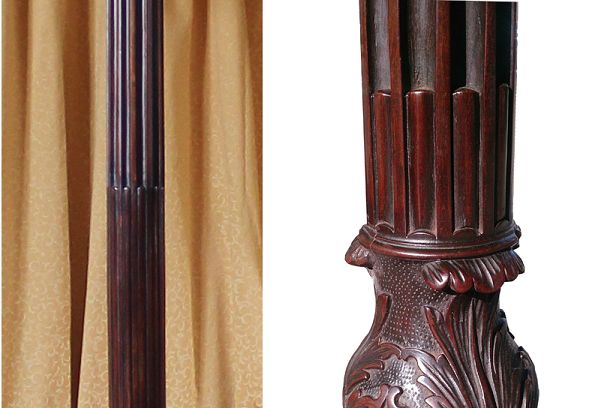 The tongue and leaf carved collar on the underside of the spiral turning on the bed posts is repeated on the piecrust edge of the tea table. The same punch mark decoration and acanthus leaf carving is also seen on both items.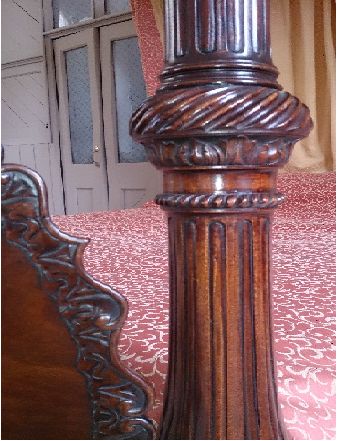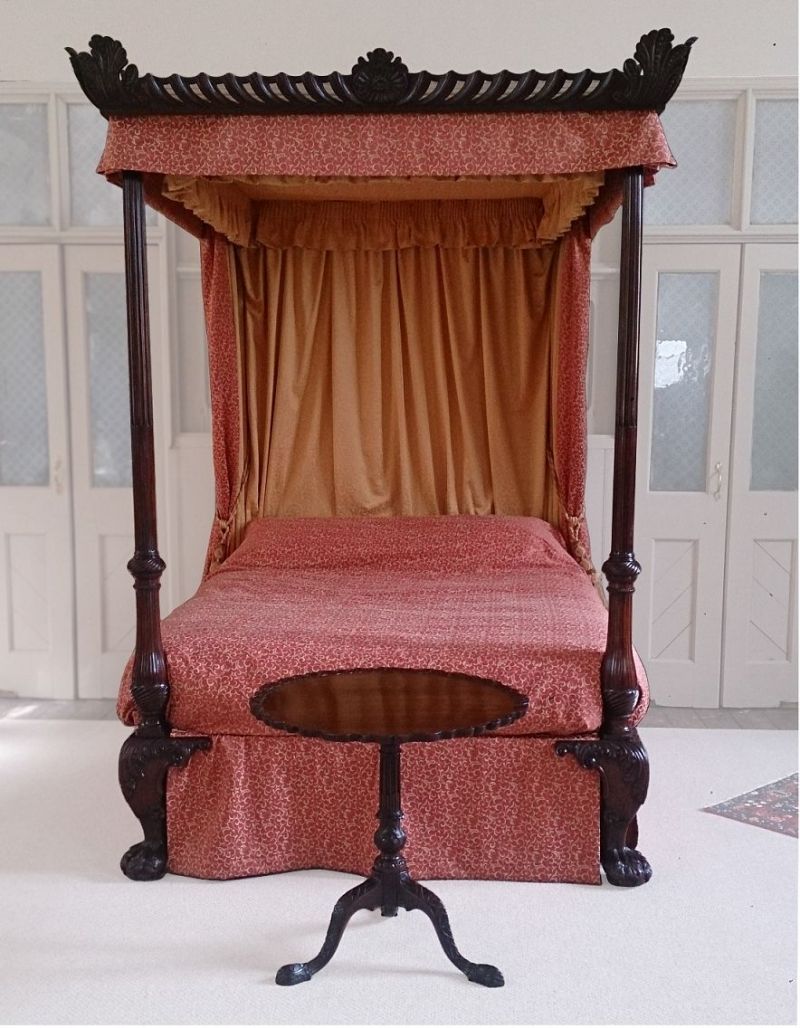 Cadwalader Silver Waiter
As part of the ensemble a silver waiter was commissioned from John Carter II, 1769 - 70. This 9" diameter, scallop-edged waiter has an aesthetic synergy to the design of both the table and bed.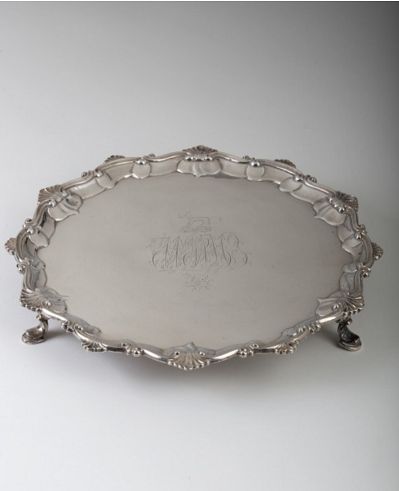 At this time Cadwalader imported silver costing £101 1s 4d through his London agent Mathias Gale.15